SUSTAINABLE COMMUNITY
Dock One North is a modern interpretation of a Port through creative design and use of materials, interwoven with landscape and water. Immerse yourself in a forward-thinking aesthetic, defined by clean lines and contemporary interior finishes crafted by Enoki. The homes at Dock One North look to the future and evoke sustainability, wellness and a healthy lifestyle.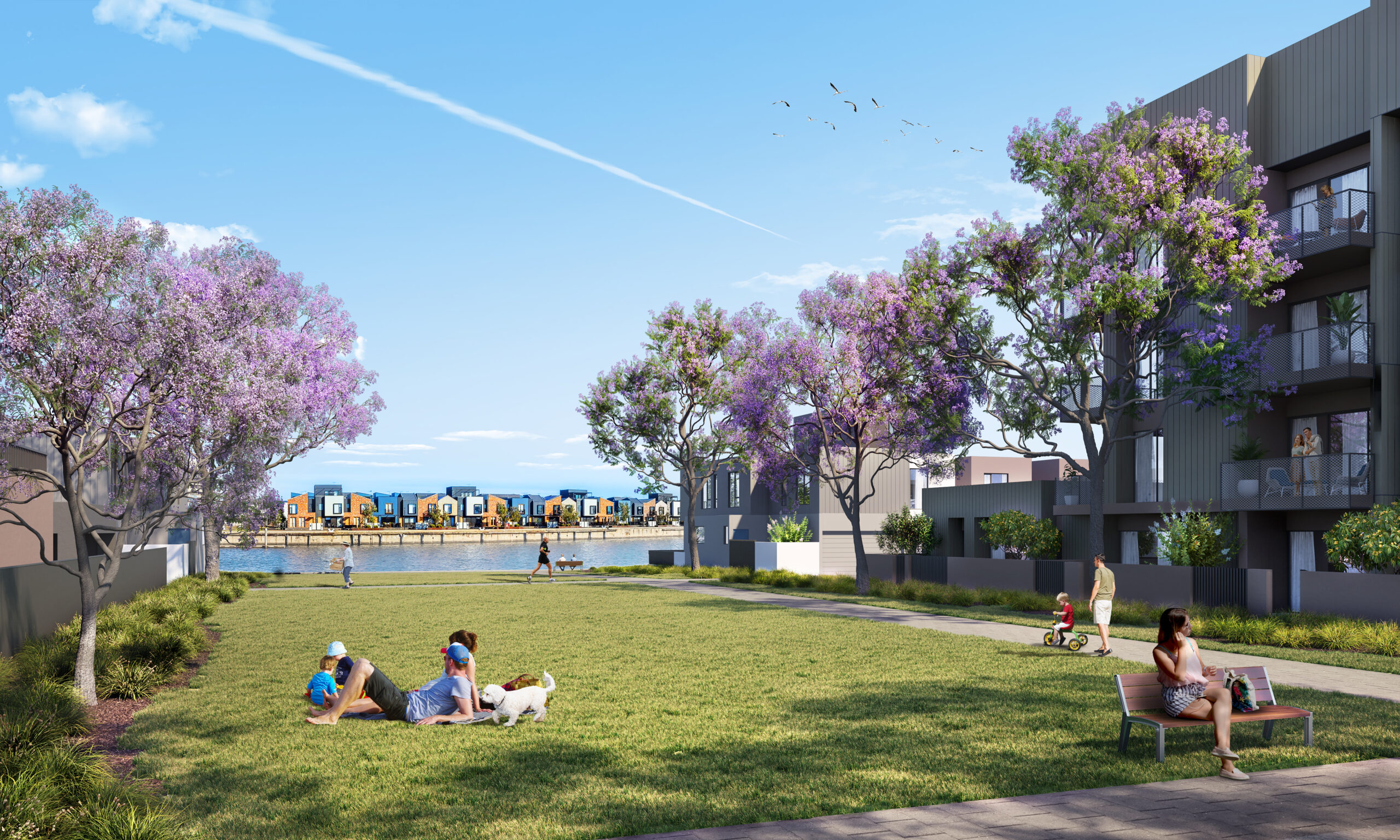 7-STAR HOMES WITH SOLAR
Architecturally designed by Enzo Caroscio, the homes at Dock One North have been designed with minimal to no energy bills in mind. The townhomes come equipped with 6.6kw solar and are battery-ready as standard, with elements of thermal and cross ventilation also considered in the design to provide 7-Star homes for residents.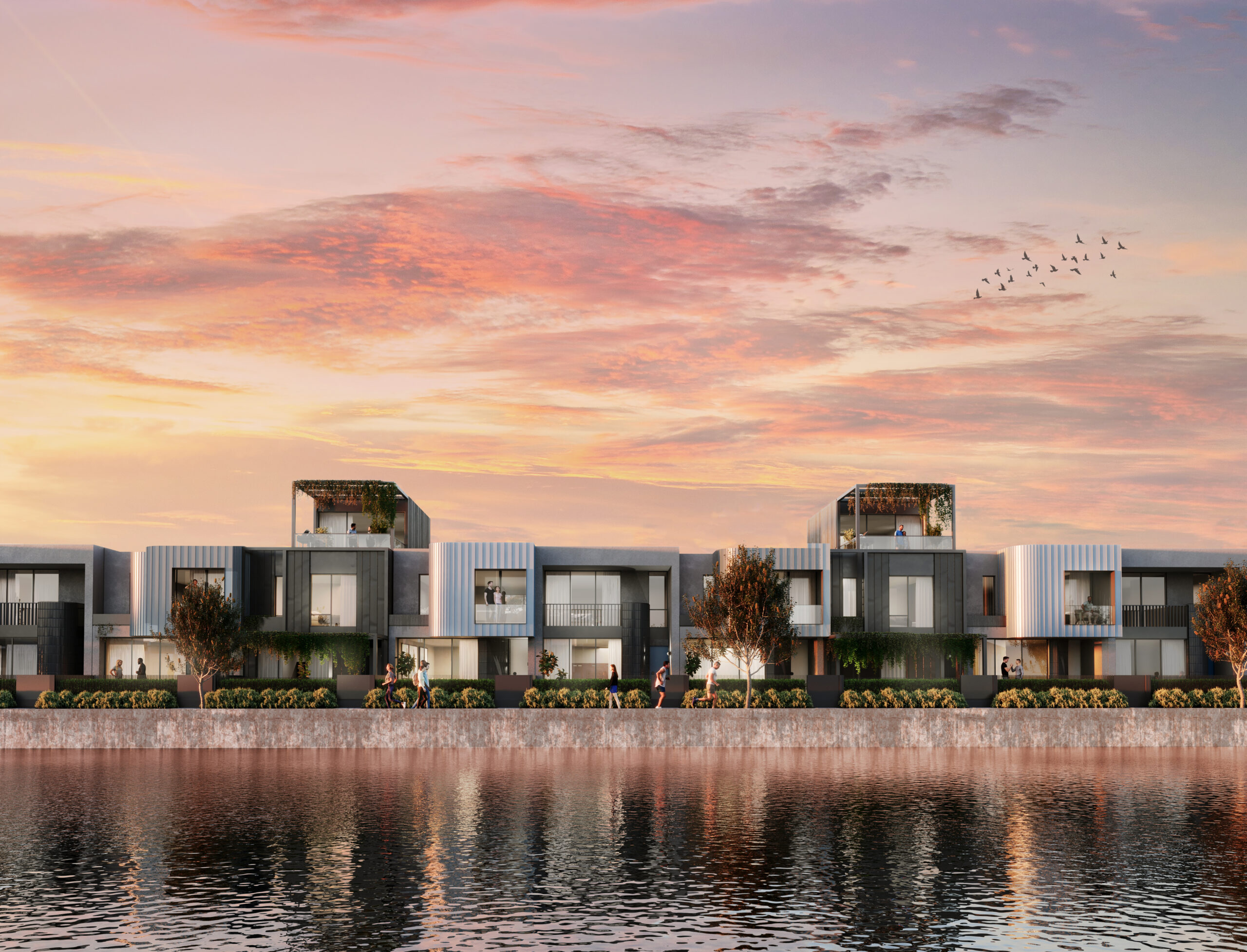 Now Selling
Dock One North now selling! Register your interest to find out more about this premium collection of architecturally designed 3 & 4 bedroom waterfront townhomes!
Register